Double-deck Express Botam cars – Discover a way to reduce transportation costs
All >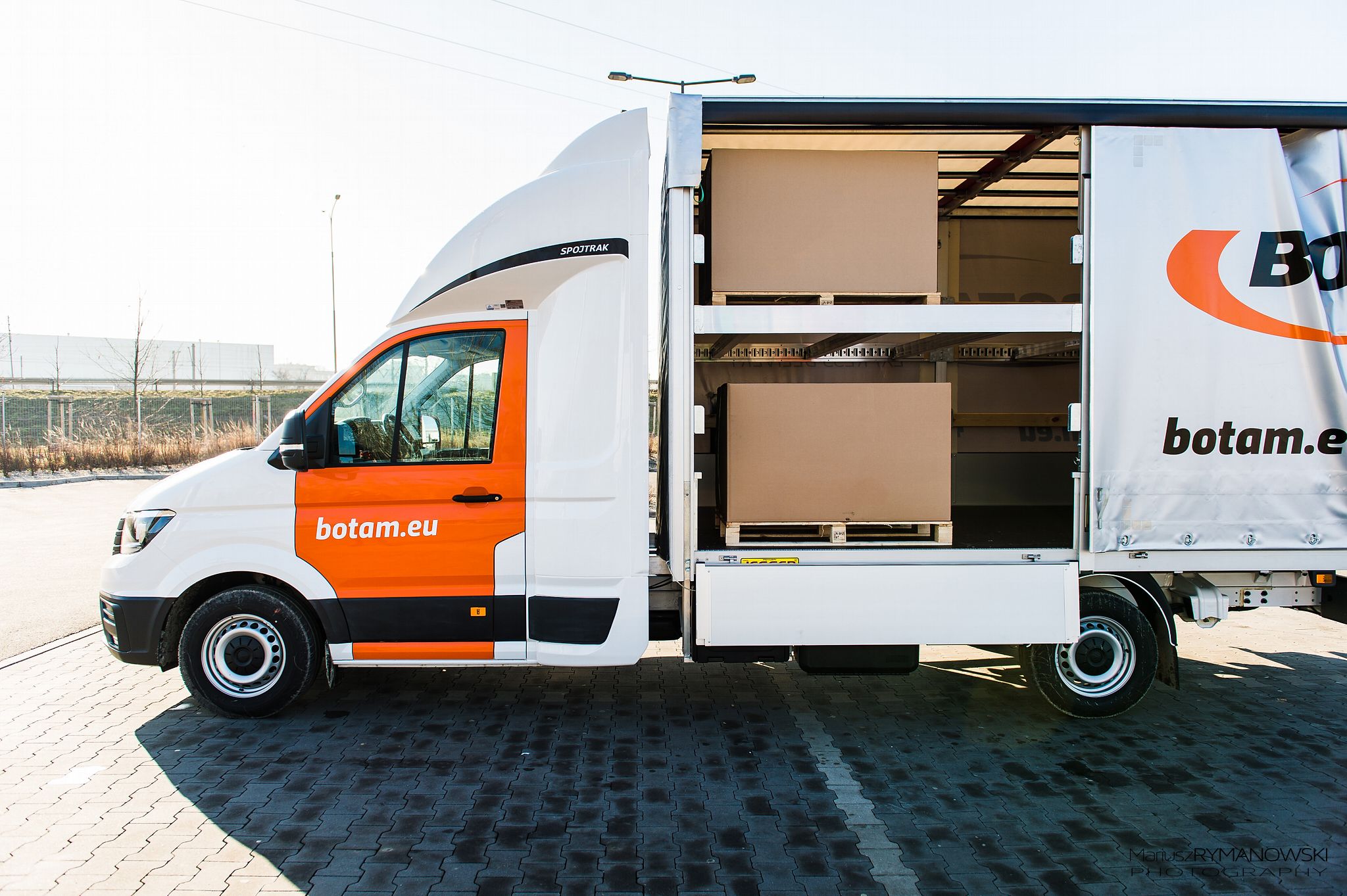 The transport services market is growing very dynamically. This is due to the constantly increasing competition, as well as the ever-increasing demands on the part of the client.
Like in other sectors of services, the customers also expect a strong customization of services here, which will be adapted not only to the needs of the transported cargo, but also will meet the criterion of cost optimization and shortening the time of its completion.
That's why, in order to meet the new requirements, transport companies use a variety of solutions that enable increasing the cargo area and meet the high standards for the specificity of transporting various types of products.
One of such solutions is double-deck. Installed in the cargo area in the form of reinforced bars and beams. It allows for a one-off transport of a much larger quantity of cargo and significantly affects the transportation costs.

This innovative solution in vehicles with GVM of up to 3.5 t was first used in Europe by the EXPRESS BOTAM company. It enables increasing the cargo area by as much as 40%. This way, in EXPRESS BOTAM the transport capacity increased from 10 to as many as 14 non-stacked euro pallets with a total weight of max. 1000 kg, while maintaining stability and safety of transportation of such a load.
The use of double-deck EXPRESS BOTAM cars brings with itself a number of indisputable benefits:
Increase of cargo area by as much as 40% – Thanks to this, in EXPRESS BOTAM we can transport up to 14 non-stackable pallets.
The possibility of adjusting the cargo area to different, non-standard volume or height of the cargo – Thanks to this, in EXPRESS BOTAM we are able to adjust the cargo area of our vehicles specifically to your cargo
Saving time for loading and unloading – Quick installation of the double-deck and easy loading thanks to the Innolift self-loading forklifts, which the EXPRESS BOTAM cars are equipped with, enable the delivery of even a larger cargo in time.
Reduction of transportation costs with the possibility of transporting more cargo at once – Thanks to the double-deck increasing the cargo area of EXPRESS BOTAM vehicles, we are able to transport your entire cargo with a single car. From now on, you don't have to order and pay for a double transport – in EXPRESS BOTAM, you will get an attractive offer for transporting cargo with a double-deck vehicle.
Maintaining safety and stability of cargo transportation – By entrusting your cargo to EXPRESS BOTAM, you are sure that it is properly secured and will arrive at its place of destination intact. The double-deck is a fully certified German solution.
From now on, whenever there is a need for express delivery of 14 non-stackable euro pallets, you don't have to order and pay for two vehicles. In Express BOTAM, we will answer your query in 7 minutes, then within a maximum of two hours we will provide a specialized vehicle, which immediately after loading will go directly to the production line of your contractor.