MODERN FLEET
Our reliability is guaranteed by vehicles!
That is why our fleet is no older than 3 years
delivery cars (box + curtain van) with GVW up to 3.5 t, which are additionally equipped with a double floor and a self-loading forklift
passenger-delivery cars VW Caddy), which transport up to 700 kg in a shorter time and, unlike delivery vans, can enter virtually any place
auta przystosowane do przewozu materiałów niebezpiecznych ADR

DOUBLE FLOOR
The double floor offers an additional loading space in our vehicles. Even more delivered goods at the same price!

Advantages of a double floor solution:
Zmniejszenie kosztów transportu
Savings resulting from carrying out the order with just one, not two, vehicle.
40% increase in loading area
The surface corresponding to 14 non-stacked pallets means that you can deliver more than one item at the same price.
Increasing the ability to deliver shipments of non-standard dimensions
This is our way of dealing with non-standard volumes, shipments of different heights or packed in cartons on which other shipments should not be stacked.
Maintaining the security of shipments
The double floor is a certified German solution. By entrusting us with your cargo, you can be sure that it will be properly secured and reach its destination intact.
Flexibility – quick assembly
Quick assembly of an additional floor does not affect the loading time of the shipmen. If we come to pick up your shipment and it turns out that an additional floor is needed in order to optimize transport, we can assemble one very quickly.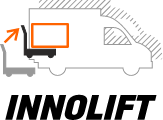 SELF-LOADING FORKLIFTS
Our vehicles transporting up to 1200 kg are equipped with an INNOLIFT self-loading forklift. This device makes it easier for us to collect shipments weighing up to 500 kg. It fully replaces traditional transport elevators and low lifting hydraulic forklifts.
Thanks to this forklift, we can load and unload shipments without involving employees of your or your customer's company.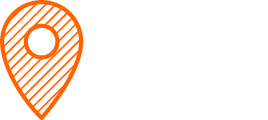 BOTAM LIVE
The solution for those who like to have everything under control.
After accepting delivery order, we will send you a unique link that allows you to check the current location of the vehicle carrying the goods. The link retrieves information from a GPS transmitter located in the vehicle. Thanks to this you know where the car is at a given moment and even how fast it is moving.