In 15 years we have traveled millions of kilometers,
and developed our business experience
2004

implementation of the first delivery order in the Just In Time system for a B2B customer in Poland

2009

expansion of the fleet and implementation of first orders in other European countries

2015

implementation of a quality management system – ISO 9001 Certificate

2017

opening an office in Germany Express Botam GmbH

2019

implementation of the supply chain security management system – ISO 28000 certificate
EXPRESS BOTAM QUALITY
confirmed by ISO certificates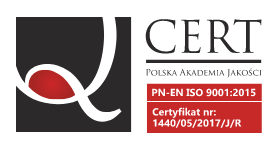 ISO 9001
It confirms that we use a repeatable and proven Quality Management System based on continuous improvement and work focused on the needs of customers. This is a guarantee of high quality service for our customers.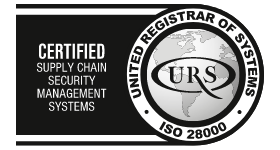 ISO 28000
It confirms that as a transport company we have a Supply Chain Security Management System, i.e. we have control measures limiting threats to supply chain security, ensuring the safety of persons and protection of goods and services.
EXPRESS BOTAM
is a well-coordinated team of experienced professionals who take care of timely delivery of shipments every day in Poland and Europe
EXPRESS BOTAM drivers
Our advantage are highly qualified drivers who have already traveled many routes!
Their vast experience and real commitment are our guarantee that your shipment is in good hands and will arrive just in time.
Our drivers have valid certificates for the transport of hazardous materials ADR. That is why we are able to deliver almost any shipment.
EXPRESS BOTAM forwarders
Our forwarders receive dozens of requests every day, determine the details of the transport and price and order the delivery by our drivers. In the case of non-standard shipments or complicated transport issues, they provide advice basing on the knowledge gained through their broad experience.
The EXPRESS BOTAM forwarder is assigned to the order. This means that during the exectution of your order you will be served by one forwarder, whom you will be able to call directly if necessary.

Did you know:

Our forwarders speak fluent German, English and Italian. Thanks to this, we can independently arrange any details with the sender or recipient of your shipment.

The average seniority in our company is over 5 years.
In a transport company it is really a lot!

We like to run for health (not just our own) and endorphins. Combining these two pleasures, we participate in various types of charity runs.
In 2019, we took part in the Poland Business Run and Company Run relays organized in Wrocław.

For several years, as part of cooperation with the International College of Logistics and Transport in Wroclaw, we have been organizing student internships in our company. Thanks to this, they have the opportunity to see from the inside how the transport industry works.
Do you want to do your student internship at BOTAM EXPRESS?
Write an email to us.
PARTNERSHIP

We belong to the Polish Transport Union, which supports the development of the transport industry on the European market.
We will call you back with an offer within 7 minutes!