4 differences between 'normal' couriers and door-to-door transport for B2B customers
All >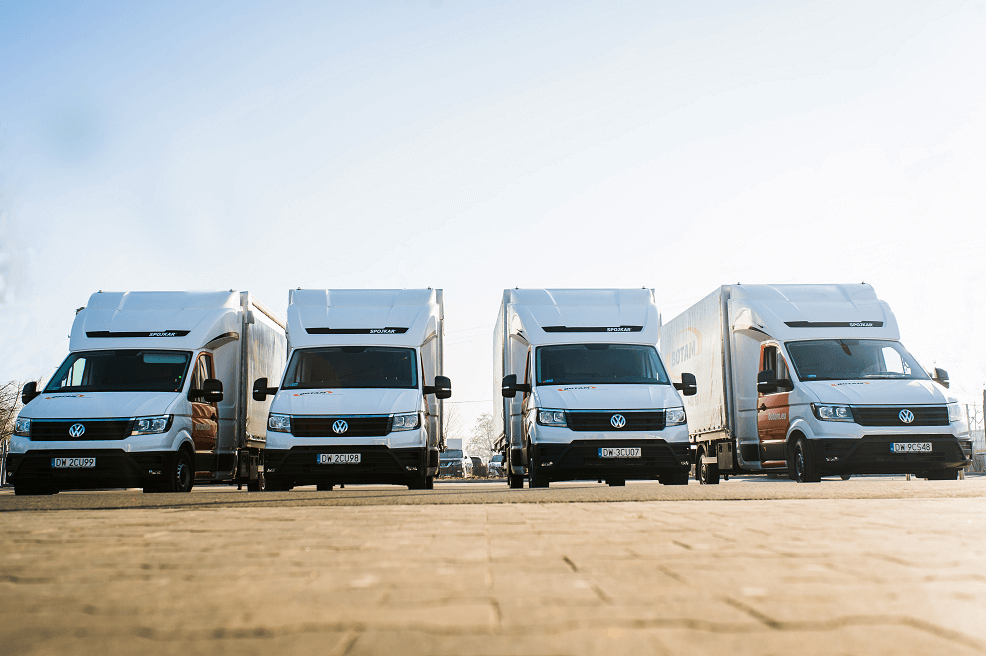 There are many solutions available on the market thanks to which companies can transport their products. One of them is a door-to-door road transport system addressed to business customers. By reading this article you will learn: what is the difference between such a delivery and the services provided by conventional courier companies, what are its advantages and when is it profitable to use it.

Urgent shipments, i.e. collection and delivery on the same day (same day delivery)
It happens that some parts for manufactured machines are imported from various parts of Europe. Sometimes they are custom-made and the production process can be delayed for a number of reasons. If the supplier of a given part finishes it late in the afternoon and their manufacturing site is far away from our factory, let's say 1000 km, then a 'normal' courier will pick up the shipment on the next day and deliver it within the next few days.
The problem arises when there is a real threat that our production line will stop because of a late delivery of the part. A factory downtime means huge costs. Therefore, in such cases many companies decide to use logistic companies that specialise in door-to-door transport. This type of transport means that a carrier collects a shipment on the same day and delivers it as soon as possible directly to the consignee. In other words, it is a perfect solution when an urgent and very important shipment needs to be sent. It is also a helpful solution in periods when couriers are busy, for example around Christmas or close to bank holidays, i.e. long weekends.
When special transport is taken into account, which means special care shipments
The 'normal' courier companies reduce work costs by delivering various shipments to their warehouses, where they are sorted and reloaded. Our shipment may be reloaded several times depending on how far the actual delivery place is.
Even though it is possible to insure shipments that require special care, e.g. headliners, car engines or ADR goods, the companies decide to transport such shipments using door-to-door services.
This is mainly due to 2 reasons. First, they can be sure their product will not be damaged during transport – their shipment is not reloaded at any point during transport. Secondly, if a damage occurs, they have a better chance of getting compensation because most courier companies often reject complaints claiming that they are groundless.
The way of tracking shipment status
In both forms of delivery we can track the status of a transported shipment When it comes to courier companies, it usually means getting information on where the shipment currently is, e.g. in a warehouse in Krakow or laconic phrases like: parcel collected from sender, parcel on the way.
Some companies specialising in door-to-door services have taken one step further and provide their customers with unique GPS link to the vehicle that is transporting their product. Thanks to this, the customer precisely knows where the vehicle is at a given moment or even at what speed it is moving.
An example of a route view that Botam customers have access to.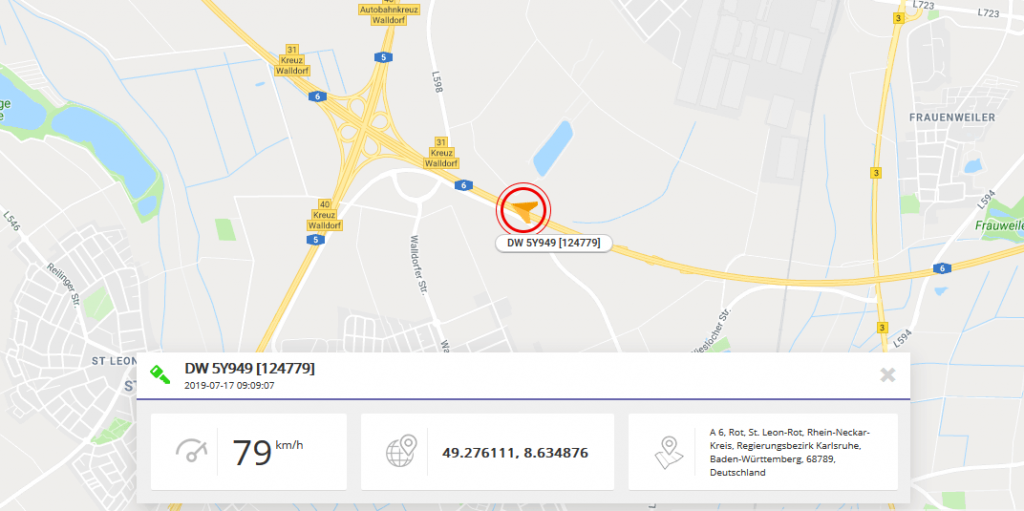 Transport of non-standard sized goods
Courier companies ask to precisely indicate the dimensions of the goods along with the weight which can be additionally checked at a warehouse or a sorting hub. If it turns out the details are different than what is on the consignment note, then they can demand extra payments for supplying wrong details. In extreme cases, it happens that a courier refuses to collect a shipment from the sender, due to its inconsistency with the description on the consignment note. It should be noted that this is not due to their ill will, but most often the lack of tools enabling them to pick it up, like a pallet truck.
Specifying the dimensions of a shipment is a big challenge if there is no one at the collection site who feels they can determine the dims or simply does not have a proper scale to check the actual weight.
The advantage of a company providing door-to-door transport is the ability to provide approximate dimensions and weight of the shipment. After a short conversation with a call centre person, an operator will know what vehicle will be best to transport the goods the customer have.
After the conversation the price will not change – customer books an entire vehicle and pays for the time the goods will be transported to the delivery place.
It is a particularly convenient solution when it comes to the transport of several or a dozen of shipments with different sizes each. But also in cases when no ones know how much a given manufacturer is able to produce until a specific hour
What to choose – door-to-door transport or a courier?
Nowadays there are many transport solutions. Some are cheap[er, some are faster while some other guarantee calmness and lack of stress. Thanks to this diversity, Supply Chain Managers are free to choose and adapt them to their often dynamically changing needs.
Finally, it is also worth noting that companies operating within B2B often choose door-to-door transport solutions due to speed, flexibility and the need to transport abroad.