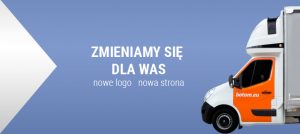 We change for you!
We are proud to announcement, that our new website is already done.
Additionally, our fleet would be more recognizable on european roads, because of our orange door! Try to
find it!
We are available for you 365 days in a year in all conditions.
Looking for orange door!